People
Whitney completed her BSc Biology Honours thesis in the Soma Lab in 2018. She and Marie Turcott studied the effects of food availability on motivation to exercise, using a novel operant conditioning paradigm. She received an award from the NSERC USRA Program to work full-time in the lab during the summer of 2018, to learn immunohistochemistry and microscopy as well as steroid analysis in microdissected brain tissue. She is first author on a Society for Neuroscience conference abstract.
Whitney is currently working at BC Children's Hospital.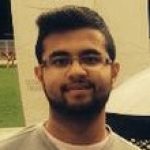 Ravish finished his B.Sc. in Integrated Science in 2018 and studied immunology, nutrition, and physiology. He then completed courses in business and accounting.
Ravish is currently working in the financial sector.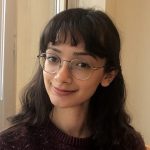 Jasmine received a BSc in Behavioural Neuroscience in 2019. She and Cheryl Chow examined the motivation to exercise in a rodent model. She studied how motivation and executive function are modulated by steroid action in neural circuits.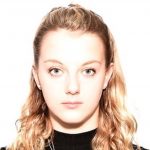 Katherine's research focused on the regulation of glucocorticoid levels within different brain regions. More specifically, she examined whether the metabolite of corticosterone, 11-dehydrocorticosterone (DHC), is locally regulated within the brain and the implications for how stress affects the brain. Katherine received a 2019 NSERC USRA to conduct research and a Quinn Travel Award to attend the 2019 Society for Behavioral Neuroendocrinology to present her results.
Katherine is currently in UBC Medical School.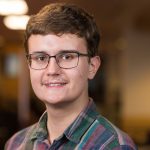 Brandon completed his B.A. in Honours Psychology and studied how neurosteroids influence behaviour. He is especially interested in computational modeling of the synthesis of neurosteroids within and among various brain regions, and exploring how computational models of neuroendocrine systems can be used to understand the production of steroids in the brain. He also learned various bioinformatics techniques for microbiome analysis, to study how the microbiome affects immunosteroid synthesis. Brandon received the prestigious Wesbrook Scholarship.
Brandon is currently a Master's student in UBC Psychology.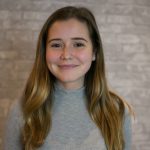 Maria completed her BSc in Behavioural Neuroscience in 2021. She investigated the roles of estrogens in social behaviour. Maria assisted Cecilia Jalabert with her PhD project investigating local sex steroid synthesis in the brain and how these neurosteroids regulate aggressive behaviour in a songbird model. Maria participated in developing an ultra-sensitive method for measuring multiple estrogens, using chemical derivatization and LC-MS/MS.
Maria is currently a medical student at McMaster University.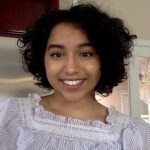 Athena is a BSc student in Behavioural Neuroscience. She studied steroid synthesis within the brain, particularly steroids conjugated to fatty acids.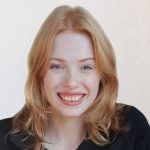 Taylor is a BSc student and assisted with developing an ultra-sensitive method for the detection of multiple estrogens via chemical derivatization and LC-MS/MS.