People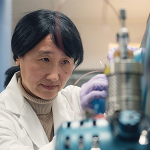 Cathy has a Ph.D. in Chemistry and also has expertise in Biochemistry and Molecular Biology.
She is focused on using ultrasensitive LC-MS/MS for steroid profiling in blood and microdissected brain and immune tissues.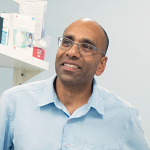 Core area: Behavioural Neuroscience
Kiran K. Soma is a Professor at the University of British Columbia in Vancouver, Canada and a member of the Psychology Department and Djavad Mowafaghian Centre for Brain Health. Dr. Soma joined the faculty at UBC in 2004. He received his BA from Stanford University, his PhD from the University of Washington in Seattle, and his postdoctoral training at the University of California, Los Angeles. He has published over 120 papers on neural circuits, hormones, behaviour, and immune function, and these papers have received over 7000 citations.
He has received major grants from the Canadian Institutes of Health Research, US National Institutes of Health, Canada Foundation for Innovation, BC Knowledge Development Fund, Natural Sciences and Engineering Research Council of Canada, and Michael Smith Foundation for Health Research. He is a recipient of a Killam Faculty Research Prize, Cattell Fund Fellowship, CIHR New Investigator Award, and MSFHR Scholar Award. In recognition of his research contributions, he was elected a Fellow of the American Association for the Advancement of Science.
He has employed and trained over 100 undergraduates, graduate students, postdoctoral fellows, and technicians from diverse backgrounds in his laboratory. His trainees have gone on to successful careers in academia, medicine, law, business, government, engineering, and the biotech/pharmaceutical industry. In honour of this history of training, he received the Killam Award for Excellence in Mentoring.
In addition, he has instructed over 2000 undergraduates and graduate students in the classroom.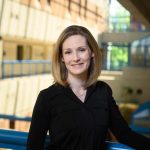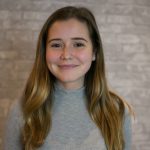 Maria is an undergraduate pursuing her BSc in Behavioural Neuroscience. She is particularly interested in investigating the roles of estrogens in social behaviour. Maria is currently assisting Cecilia Jalabert with her PhD project investigating local sex steroid synthesis in the brain and how these neurosteroids regulate aggressive behaviour in a songbird model. Maria is developing ultra-sensitive methods for measuring multiple estrogens, using chemical derivatization and LC-MS/MS.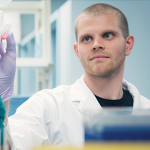 Jordan is from Virginia and received his B.Sc. in Biology with a minor in Chemistry from Radford University (2015). At Radford University, Jordan received the Ruth Bricker Painter award for his research in microbiology and immunology.
Jordan is currently working to obtain his PhD in Zoology under the supervision of Dr. Kiran Soma. Jordan's work focuses on the local regulation of glucocorticoids in immune tissues during mouse development. His projects investigate the roles of the intestinal microbiome, stress, and local regeneration of inactive glucocorticoid metabolites. In addition, Jordan collaborates with researchers at UBC and other institutions, on topics related to stress physiology.
Jordan is currently supported by the UBC 4-Year Doctoral Fellowship (2017-2021).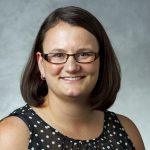 Sarah was a Postdoctoral Fellow in the Soma Lab (2008-2012) and studied the rapid effects of estradiol on social behaviour and intracellular signaling pathways in the brain. She received major Postdoctoral Fellowships from CIHR and MSFHR.
Sarah is currently an Associate Professor at the University of St. Thomas in Minnesota, USA.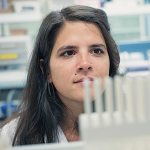 Cecilia is from Uruguay in South America, where she obtained her BSc and MSc degrees in Neuroscience from Universidad de la Republica, working with Prof. Ana Silva and Prof. Laura Quintana on neuroethology. Her PhD research is focused on understanding local sex steroid synthesis in the brain and the regulation of social behaviour in a songbird model. She is also developing novel methods for ultra-sensitive and simultaneous quantification of multiple estrogens (including 17beta-estradiol, 17alpha-estradiol, estrone, estriol, methoxyestrogens, and catecholestrogens) using LC-MS/MS.
Cecilia currently holds an Uruguay Graduate Scholarship and received a Zoology Graduate Fellowship.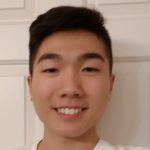 Michael is a BSc student who is interested in neuroscience and immunology. He is working with Melody Salehzadeh and examining regulation of immunosteroid synthesis using qPCR and LC-MS/MS.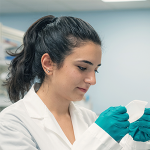 Melody completed her B.Sc. in Combined Major in Science, combining Life Sciences, Chemistry and Statistics at UBC in 2017, working in the lab of Prof. Soma. As an undergraduate, Melody received the Quinn Research Assistantship and the NSERC Undergraduate Student Research Award. She also received undergraduate travel awards to present her data at the Society for Behavioral Neuroendocrinology conference.
As a M.Sc. student in the Zoology Department, Melody's project is focused on local glucocorticoid production in immune tissues, particularly the regulation of corticosterone production in the thymus. Melody earned a NSERC CGS-M and Endocrine Society Summer Research Fellowship to conduct this novel research.
Melody has recently transferred to the PhD program and has received a NSERC CGS-D to continue her studies on the regulation of glucocorticoids in immune tissues across development.