Kim was a MSc student in the Soma Lab (2007-2009) and examined corticosterone and cortisol levels in lymphoid organs during development. She received a NSERC CGS-M Fellowship. She then completed a PhD in Biology at the University of Western Ontario and a postdoctoral fellowship at Simon Fraser University.
Kim is currently a Research Manager at the BC Children's Hospital Research Institute.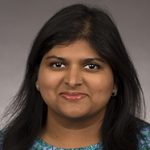 Devaleena was a MSc student in the Soma Lab (2006-2008) and focused on the metabolism of DHEA in the brain. She then completed a PhD at Georgia State University and a postdoctoral fellowship at UCLA.
Devaleena is currently a tenure-track Assistant Professor at Idaho State University.
Amit was a MSc student in the Soma Lab (2006-2008). He then completed a PhD in Neuroscience at Michigan State University. Next, Amit received an MBA from the Rotman School of Management at the University of Toronto.
Amit is currently an Equity Analyst at Mawer Investment Management.
Katelyn completed a BSc in Integrated Sciences at UBC. As an undergrad, she was involved in research on harbour seal sensory systems and zebra finch social behaviour at the University of Rostock and McGill University. For her MSc, she focused on androgen receptors in the mesocorticolimbic system and how these change with aging. Then, she completed the MSc Biotechnology program at the University of Toronto-Mississauga.
Katelyn is currently employed in the biotech sector as a Medical Writer.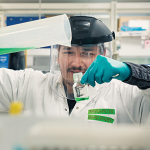 Ryan received his BA and MA in Psychology from UBC, working with Prof. Soma and Prof. Stan Floresco. Ryan examined how neurosteroids, such as testosterone, regulate different aspects of executive function, particularly behavioural flexibility. Ryan received multiple NSERC Undergraduate Student Research Awards and multiple NSERC Aboriginal Ambassador awards. He has taken his passion for research beyond the lab, holding science outreach workshops and seminars with high school students all over British Columbia.
Ryan currently holds a UBC 4-Year Doctoral Fellowship and is working on his PhD in Psychology with Prof. Rebecca Todd, focusing on human cognitive neuroscience.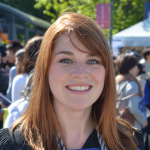 Jenn worked in the Soma Lab as an undergraduate and examined two neuropeptides that regulate reproduction (GnRH and GnIH). She received a Faculty of Arts AURA award to complete this project. From her work in the Soma Lab as an undergraduate, Jenn is a co-author on 2 papers and the first-author on a paper in Journal of Neuroendocrinology.
Jenn completed a MSc in Neuroscience and is currently a PhD student in Rehabilitation Science at UBC.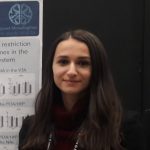 Anastasia worked as an undergraduate research assistant in the Soma Lab. Her research was focused on local synthesis of steroids in the rat brain and its regulation by gonadal hormones, cognitive challenges, and diet. She also studied local glucocorticoid production in immune tissues. Anastasia is a co-author on two peer-reviewed papers and presented her findings at the 2017 Society for Neuroscience conference, for which she received the SfN Trainee Professional Development Award to attend. She completed a Directed Studies with Prof. Soma and also participated in the UBC Work Learn Program.
Anastasia completed the UBC Speech-Language Pathology M.Sc. program and is currently working as a speech therapist.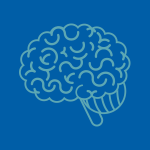 Helen completed her B.Sc. in Psychology in 2017. She completed a Directed Studies course with Prof. Soma, participated in the Work Learn Program, and presented at the UBC Undergraduate Neuroscience Conference. Her research examined how androgens influence behavioural flexibility, and also the effects of aging on dopamine receptors in the brain. She is co-author on a paper published in the prestigious journal, Neurobiology of Aging.
Helen is currently attending law school at Queen's University.