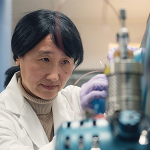 Cathy has a PhD in Chemistry and also has expertise in Biochemistry and Molecular Biology.
She worked as Lab Manager from 2009-2022 and focused on using ultrasensitive LC-MS/MS for steroid profiling in blood and microdissected brain and immune tissues.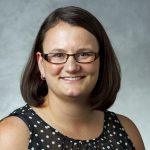 Sarah was a Postdoctoral Fellow in the Soma Lab (2008-2012) and studied the rapid effects of estradiol on social behaviour and intracellular signaling pathways in the brain. She received major Postdoctoral Fellowships from CIHR and MSFHR.
Sarah is currently an Associate Professor at the University of St. Thomas in Minnesota, USA.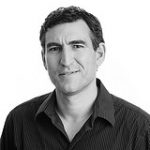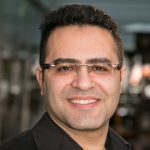 Arya was a Postdoctoral Fellow in the Soma Lab (2017-2018). Arya examined local synthesis of estradiol and insulin within the brain and whether the interaction between these two neural signals is important in the pathogenesis of Alzheimer's disease. Arya also worked with Prof. Angela Devlin and examined how second-generation antipsychotics lead to obesity and Type 2 diabetes and was supported by a Michael Smith Foundation for Health Research Postdoctoral Fellowship.
Arya is currently a Medical Science Liaison at Teva Pharmaceutical Industries.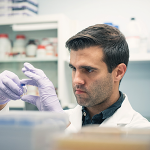 Daniel was a Postdoctoral Fellow in the Soma Lab (2015-2018). He received a BS in Psychology from DePaul University (2006) and a PhD in Psychology from The University of Texas at Austin (2014). His PhD research with Prof. Juan Dominguez demonstrated that estrogens act in the hypothalamus to modulate the effects of cocaine on the mesocorticolimbic system and cocaine-seeking behavior. At UBC, Daniel was co-supervised by Stan Floresco and examined how local androgen synthesis in the mesocorticolimbic system influences motivated behaviors and decision making. In another line of research, he explored how sucrose (table sugar) in the maternal diet during pregnancy and lactation influences offspring behavior and neuroendocrinology. Daniel received a Bluma Tischler Postdoctoral Fellowship and is a Fellow of the Neuroscience Scholars Program and FLARE Program. Daniel then worked as a postdoc with Prof. Matt Fuxjuger at Brown University.
Daniel is currently an Assistant Professor at St. Mary's College of Maryland.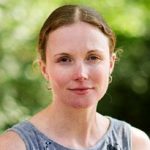 Amy was a PhD student in the Soma Lab (2004-2009) and focused on the interactions between glucocorticoids and DHEA. She received Graduate Fellowships from NSERC and MSFHR. She also collaborated with Prof. Scott MacDougall-Shackleton (Univeristy of Western Ontario) to study how corticosterone and DHEA regulate adult neurogenesis. She was then an NSERC Postdoctoral Fellow at the University of Guelph.

Amy is currently an Associate Professor at the University of Guelph in Ontario.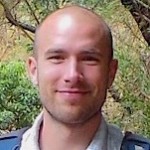 Matt received his BSc in Biology from McMaster University, where he worked with Prof. Sigal Balshine. He then came to UBC to work with Prof. Soma and completed his PhD in 2015. With the support of CIHR scholarships, he studied local production of glucocorticoids in the immune system of birds and mice. Matt then worked as a CIHR Postdoctoral Fellow at NIH and explored glucocorticoid functions in lymphocytes, which are critical for adaptive immunity.
Matt is currently a Research Associate at Cornell University.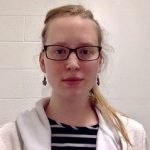 Nora was a PhD student from 2009-2014. Her research investigated the neuroendocrine regulation of pair maintenance in the zebra finch. Nora used a combination of field and lab studies to describe how brain and circulating sex steroid levels change with environmental conditions. Then Nora was a Postdoctoral Fellow at the University of Maryland with Profs. Robert Dooling and Greg Ball.
Nora is currently a Senior Research Associate at Cornell University.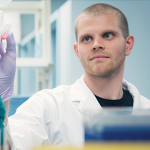 Jordan received his B.Sc. in Biology with a minor in Chemistry from Radford University (2015). Jordan completed his PhD in UBC Zoology in 2021. Jordan's work focused on the local regulation of glucocorticoids in immune organs and several brain regions during mouse development. His projects investigated the roles of the intestinal microbiome, stress, and local regeneration of an inactive glucocorticoid metabolite. Jordan was supported by the UBC 4-Year Doctoral Fellowship (2017-2021).
Jordan is currently a post-doctoral researcher working with Prof. Mari DeMarco at St. Paul's Hospital in Vancouver.