People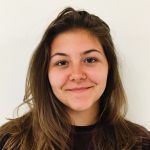 Sofia completed her BA in Psychology in 2020 at UBC. As an undergraduate, she received the NSERC Undergraduate Student Research Award.
Sofia is now a Master's student in UBC Psychology. Her research focuses on social behaviour and sex steroids produced locally in the brain. She is currently studying neurosteroids, particularly with regard to regulation of territorial aggression in song sparrows. She received a Graduate Entrance Scholarship from the Psychology Department to support her research.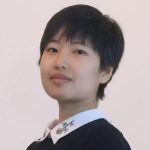 Ruolan completed her B.Sc. in Anatomy and Cell Biology (honours) at McGill University in 2019. She is now assisting Melody Salehzadeh and investigating the effects of an acute immunological stressor on immunosteroid production. Specifically, Ruolan is examining the local regulation of glucocorticoid levels in the mouse thymus through qPCR.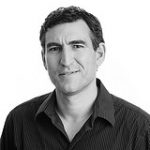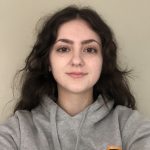 Anna is a BSc student pursuing a degree in Honours Behavioural Neuroscience. Anna is currently assisting Melody Salehzadeh in exploring the production of glucocorticoids in lymphoid organs and brain using tissue culture, qPCR and LC-MS/MS. She is also working on an Honours project to measure free corticosterone levels in mouse serum using ultrafiltration.
Valerie completed her BA in Psychology at UBC in 2020. During her undergraduate degree, Valerie worked in the lab of Prof. Stan Floresco and studied the role of the medial prefrontal cortex in behavioural flexibility.
As an MA student, she is currently focused on investigating the relationship between locally-produced testosterone in the mesocorticolimbic system and behavioural flexibility, specifically looking at the effects of testosterone and its sites of action.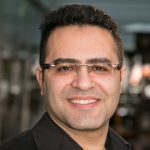 Arya was a Postdoctoral Fellow in the Soma Lab (2017-2018). Arya examined local synthesis of estradiol and insulin within the brain and whether the interaction between these two neural signals is important in the pathogenesis of Alzheimer's disease. Arya also worked with Prof. Angela Devlin and examined how second-generation antipsychotics lead to obesity and Type 2 diabetes and was supported by a Michael Smith Foundation for Health Research Postdoctoral Fellowship.
Arya is currently a Medical Science Liaison at Teva Pharmaceutical Industries.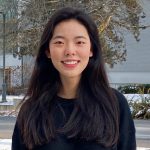 Minseon (Michelle) completed her BSc in Biology at UBC in 2021. During her undergraduate studies, Michelle worked with Profs. Shernaz Bamji and Tim O'Connor to screen the functions of gene variants associated with Autism Spectrum Disorder.
As a MSc student, Michelle is currently investigating the effects of maternal sucrose intake on offspring physiology and behaviour. She is particularly interested in how maternal sucrose consumption alters glucocorticoid physiology.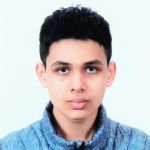 Eashan is an undergraduate student pursuing his BSc in Biology. He has an interest in the intersection between immunology and endocrinology and is currently studying local glucocorticoid production in lymphocyte populations.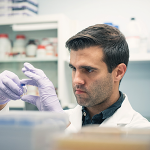 Daniel was a Postdoctoral Fellow in the Soma Lab (2015-2018). He received a BS in Psychology from DePaul University (2006) and a PhD in Psychology from The University of Texas at Austin (2014). His PhD research with Prof. Juan Dominguez demonstrated that estrogens act in the hypothalamus to modulate the effects of cocaine on the mesocorticolimbic system and cocaine-seeking behavior. At UBC, Daniel was co-supervised by Stan Floresco and examined how local androgen synthesis in the mesocorticolimbic system influences motivated behaviors and decision making. In another line of research, he explored how sucrose (table sugar) in the maternal diet during pregnancy and lactation influences offspring behavior and neuroendocrinology. Daniel received a Bluma Tischler Postdoctoral Fellowship and is a Fellow of the Neuroscience Scholars Program and FLARE Program. Daniel then worked as a postdoc with Prof. Matt Fuxjuger at Brown University.
Daniel is currently an Assistant Professor at St. Mary's College of Maryland.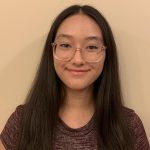 Emma is pursuing a BSc in Biology. She is currently assisting Sofia Gray and investigating  neurosteroid production and territorial aggression in song sparrows. Emma is validating a method to measure steroids in the adrenal glands, gonads, and other tissues.